Back in May, in a post titled Flash Leadership: Redefined, I gave a bit of insight into Hitachi's flash business success.
To rewind, EMC had just come out with a high level of braggadocio claiming it was miles ahead of everyone with its 17PB flash shipment for that recently finished quarter.  Given that Hitachi Data Systems had shipped more than that, we couldn't resist sharing.
Of course, EMC must have regretted those comments after HDS and others all came out with larger shipment counts. A silver medal, in that case, would have been an upgrade.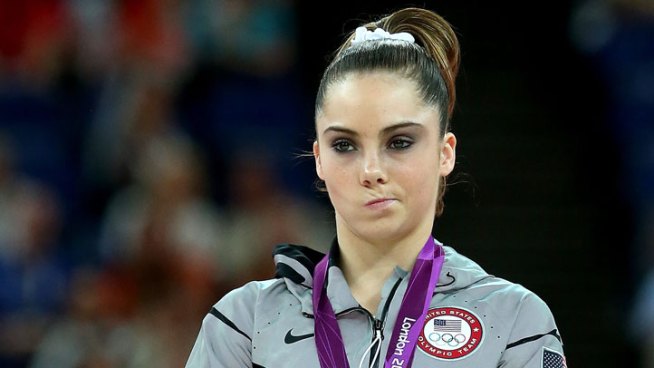 Regardless, the "Vendor Olympics" that followed generated some buzz and even led to some coverage by the storage cognoscenti like Chris Evans (read his post here.)  Chris did his best to sort out where the vendors stood, but admittedly, this is hardly a perfect market to track.
It's fast moving and vendors use different definitions for similar things. For instance, IBM came out with very large shipment numbers, but included Server-resident flash in its numbers, whereas most others do not. Also, some analysts like Gartner treat all flash systems differently if they can be upgraded to support spinning media. Sorry customers, it's confusing out there.
The reality is that larger flash storage (or any storage) shipment counts do not necessarily equate to the best product or solution for any particular customer. That's clear and fair.  However, the interest and discussions that followed the vendor disclosures seemed to demonstrate that more information sharing was helpful for understanding how the marketplace was shaping up and proved to be a way to cut through some of the marketing shenanigans.
Since another quarter has passed, and while I'm not sure it will be compelling or relevant to do this every quarter, at least for now, it seemed appropriate to once again share what we are seeing.
So, much like last time, here are some results…
Last quarter, the first fiscal quarter of our 2014, Hitachi Data Systems shipped nearly 18 petabytes of flash capacity. (17.88PB, actually.) Much like last quarterly disclosure, this does not include capacity shipped in Japan, where Hitachi Ltd. sells directly. Though less than our prior quarterly result of 19.5PB, given that this was the first quarter of our fiscal year, we were pretty pleased with those results.
As I did last time, let me offer a few other facts that readers might find interesting…
Hitachi's unique Hitachi Accelerated Flash storage accounted for approximately 90% of that capacity, with customers continuing to respond to our strategy of deploying unique, enterprise-grade flash capacity options within optimized storage systems.  Industry standard SSDs made up the rest of that capacity.
Hitachi Data Systems saw over 150 first-time Hitachi flash storage customers last quarter, suggesting our message is beginning to resonate more broadly and the economic model for flash is becoming clear for more customers.
While we are excited about all the new customers, we were also excited to see that HDS installed base of customers with more than a petabyte of Hitachi flash is now a "double digit" number and a handful of our bigger customers now have multiple petabytes of Hitachi Flash. **Sorry, some data we are not allowed to - or think it best not to - be too specific with.**
Much like last quarter, we are seeing adoption across environments, with some interesting use cases around VMware, Microsoft SQL Server, Oracle, SAP and the mainframe. And lastly, we continue to see sales of all flash systems, but see more capacity and customer adoption in hybrid solutions for the majority of use cases.
Whether other vendors are going to claim to be larger shipment counts for last quarter or not, it seemed like interesting information to share. I notice that some vendors have decided to move away from such disclosure and instead talk about "annualized run rate for demand" in an apparent attempt to avoid future embarrassment and appease stock analysts more than industry watchers.
Regardless, we are happy with the response we are seeing with customers and think our strategy of simplifying flash deployments with full enterprise functionality and the highest levels of performance and availability is working.
But there's much more to do and we're working hard to do it.
For instance, building on the success of our Hitachi flash solutions in horizontal application environments, we are beginning to see strong traction in key vertical markets like healthcare. Kickstarting that effort, Hitachi Unified Storage VM with Hitachi Accelerated Flash has exceeded Epic's most stringent performance targets for its electronic medical records system.  (For more on this, you can see our press release, or this great blog by Mike Nalls.)
Of course, while I suggested that sharing of more data might help cut down on the marketing shenanigans in the marketplace, we know it hasn't stopped yet.
The good news? At HDS we have no plans to offer baseless and time-wasting Flash guarantees.
(from https://www.crowdchat.net/post/287307) )
We also don't plan to announce long "warranties" that really mean "if you continue to pay us maintenance, we'll take care of your flash", because that is what we think customers already expect from enterprise solution providers.
But, to be fair, despite our somewhat staid reputation, we are not fully above marketing shenanigans. So now that I've finished today's flash storage information sharing, feel free to chuckle (we hope) at our attempt at flash storage humor, yes, including some pokes at our competition.
Enjoy: HDS Video: Soccer King in Flash Storage Solutions