20 years.
It's a somewhat tough realization that I'm now in my 20th year in enterprise IT marketing in one form or another. I don't much think of myself as an IT "grown-up" but it's irrefutable from a time-served perspective at this point. My greying hair alone being proof against all doubts.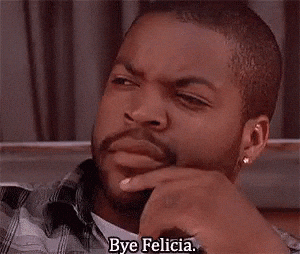 It became even more apparent when I realized the kid in me was VERY excited to see Ice Cube play at one of the vendor parties last week at VMworld Las Vegas, but that I left well before the final song because "it was so darn packed."
Yikes.
But sitting here realizing I need to cancel plans to be in Barcelona next week for what should be a great VMworld in Europe, I realized that while some in Enterprise IT still need to grow up, it's far more than just I who have already "grown-up" in Enterprise IT.
So has VMware.  So has cloud. And IoT, if not a grown-up, sure is maturing rather quickly.
VMware, once the upstart disrupter in enterprise IT, is now the server virtualization leader.  Period. And it is acting that way.
Nearly 20K people at a user conference that is becoming the IT infrastructure event of the year?
Partnerships with formal rivals – if not former enemies?
Government officials on keynote video (awkwardly or otherwise) talking about its efforts in security?
Check, check and check.
There is no longer a debate about whether or not to virtualize most enterprise workloads. That battle has long been won. And while there are options for HOW to virtualize them, VMware is in every one of those discussions and the chosen platform more often than not.  It's place in enterprise IT is now without question.
The concept of cloud – in talking with customers, analysts and vendors alike at the show – is clearly growing up rapidly as well.  Debates about "if" customers will use cloud have been replaced by "where, when and how" customers will use cloud.
VMware, often derided for a meandering approach to hybrid cloud, has really started to sort out its strategy and lined up some key partnerships – with a special focus on the VMware-on-Amazon AWS solution – to make this approach work.
Now, this isn't a new announcement – so successful execution will be the next (big) challenge/question VMware must tackle. That, and ensuring it does not lose the support of its service provider partner community along the way will be critical.  (Microsoft Azure may have an interesting conversation with those partners if VMware doesn't play this right and SIs feel cut-out of the picture.)
But, if you are a customer looking for increased flexibility for your virtualized data center, this is a very interesting solution – and will drive adoption of things like VMware VSAN and hyperconverged and rack scale solutions built on top of it.  This ensures you are at least ready to take advantage of this new multi-cloud capability should you choose to do so.
But, like a grown-up does, VMware is hedging its bets. Knowing it needs a cloud (centralization) strategy, VMware also sees the intense move toward IoT, edge computing (decentralization) and analytics technologies.
It's hard to call VMware a grown-up in IoT, given is has very little operational technology expertise, needs analytics partnerships and is just starting to forge forward with OT partnerships, but it is also foolish to count them out.  If they can simplify edge computing deployments that tie back to core data center and/or centralized cloud data stores - that alone will keep them in the discussion.
But the simple fact that "edge" computing was a first-day keynote conversation for a data center virtualization company, tells you that customer interest in IoT solutions is pushing vendors to rethink the "only cloud" mentality of a couple years ago.
Which brings us to Hitachi and our perspective on the changes at VMware and the industry.  (...many of which are discussed here, if you prefer video.)
We've long been known to be one of the most trusted IT solutions providers in the industry.  A true enterprise IT grown-up, so to speak. Your most trusted data? Give that to Hitachi. Your most difficult application environments? Run them on Hitachi. We cherish that trust, and it forms the basis on how we engage with customers, build solutions and plan our roadmaps.
So yes, we're driving new solutions with VMware for hyperconverged and rack scale systems and helping our customers prepare for the world of multi-cloud computing. (Heck, even grown-ups are on Facebook now, if you want to hear more about that.)
Yes, we are able to demo hybrid cloud futures, simple and flexible infrastructure automation and integrated VMware cloud solutions at our VMworld booth and show our "cool" side. But we are happy to remain the grow-up of enterprise IT because caring for and enabling our customers' data is serious business.
We'll GLADLY size, build and deploy solutions based on VMware hyperconvergence and cloud foundation capabilities – and are seeing that business grow rapidly with expanding customer demand. But we'll also look at our customers' applications, data protection and performance requirements, and may suggest other architectures as well.  This might include deeply integrated (non-hyper)converged solutions with (IMHO) the industry's best storage, Hitachi VSP. Expect to hear even more news around those converged infrastructure solutions soon... or should I say NEXT.
We'll HAPPILY work with customers to exploit both VMware and AWS capabilities with our systems and tools. But, we'll also discuss security, compliance, cost and performance constraints, and work with customers to understand the proper leverage of cloud infrastructure. We'll even craft solutions that let your data sit in multiple onsite or offsite infrastructure locations, why you retain control of your data with intelligent object storage software.
We can CERTAINLY talk speeds and feeds with you about our converged, hyperconverged, storage, rack scale – really whatever you might need.  But, we'll certainly pivot that conversation into one that focuses on your data.  Because, anyone can sell you a place to store ones and zeros or a processor help you process and analyze them.  But unless you develop a robust data strategy, you're never going to fully activate all your data or survive all the new demands of this non-stop march to the future, so often called digital transformation.
And yes, we'll probably ask you some uncomfortable questions about how IT is partnering with the business to connect and blend data streams. About, how you are enabling analytics across a full view of customers, operations and enterprise activities - and where that analytics lives - at the edge, core or both.
And, dare I say it, we may ask what your IoT initiatives are - and how we can help bring them to fruition.
Because that's the world Hitachi has grown up in. 107 years of operational technology experience and 58 years of IT systems experience makes us an undisputed grown-up. And we hope to use some of that acquired wisdom to help you on your journey.
So while I wrestle with my realities greying hair, early concert departures and the unavoidable truth of being in this industry for a couple decades, you can wrestle with this: as you look to deploy new IT services as fast as your business wants them, all the while figuring out how to best leverage cloud, virtualization, IoT, analytics, data blending… etc… you may want to focus more on managing your data portfolio, than your vendor portfolio.
If so, we'll be here, ready to help.